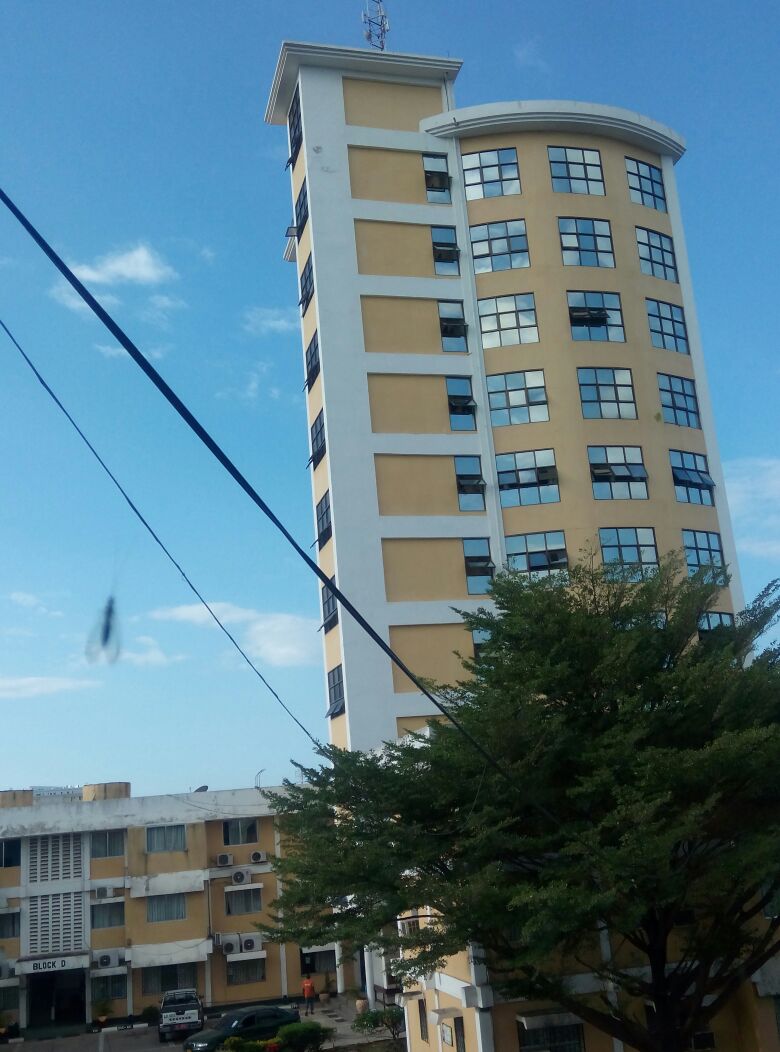 History Of The University
The Open University of Tanzania (OUT) is a fully fledged, autonomous and accredited public University, established by an Act of Parliament Number 17 of 1992. The Act became operational on 1st March 1993 by the publication of Government Notice No. 55 in the Official Gazette. The first Chancellor was officially installed in a full ceremony on 19th January 1994 and the first batch of students was admitted in January 1994. In January 2007, following enactment of the Universities Act No. 7 of 2005, OUT started using the OUT Charter and Rules (2007) for its operations.
The Open University of Tanzania offers its certificate, diploma, degree and postgraduate courses through the open and distance learning system which includes various means of communication such as face-to-face, broadcasting, telecasting, correspondence, seminars, e-learning as well as a blended mode which is a combination of two or more means of communication. The OUT's academic programmes are quality-assured and centrally regulated by the Tanzania Commission for Universities (TCU).
OUT Headquarters are temporarily located off-Kawawa Road in Kinondoni Municipality, Dar es Salaam. The permanent headquarters are under constructions at Bungo in Kibaha District, off-Soga Road, about 4.0 Km from the main Morogoro highway in Coast Region.
OUT operates through a network of about 30 Regional Centres; 10 Coordinating Centres, of which one is in Zanzibar and one in Pemba; two are in Kenya (Egerton and Njoro), one is in Rwanda (Kibungo), one in Namibia and one in Uganda. Other OUT Internal Coordination Centres are the African Council for Distance Education – Technical Collaboration Committee (ACDE TCC), the Centre for Economics and Community Economic Development (CECED) and the SADC Centre of Specialization in Teacher Education (SADC ODL CoS TE). OUT has also 69 Study Centres spread throughout the United Republic of Tanzania.
The Open University of Tanzania offers its certificates, ordinary diplomas, degrees, postgraduate diplomas and PhDs through its five Faculties and two Institutes.
Faculty of Arts and Social Sciences
Faculty of Business Management
Faculty of Education
Faculty of Law
Faculty of Science, Technology and Environmental Studies
Institute of Educational and Management Technologies
Institute of Continuing Education
University Logo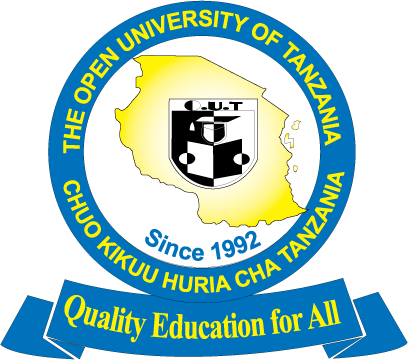 Vission,Mission And Guiding Plan Theme
Vision Statement
To be a leading open online University, in knowledge creation and application
Mission Statement
To provide relevantly, quality, flexible, accessible, and affordable open online education, research, and services to the community for the social economic development of Tanzania and the rest of the world
Guiding Plan Theme
Affordable quality education for all with a commitment to a flexible and affordable education, quality outputs, integrity, and pursuit for enhanced national and international contribution and recognition.
Teaching And Learning
The Open University of Tanzania offers affordable, innovative, relevant and quality degrees and non-degree programmes. In addition, the University provides an enabling environment for integrated continuous learning for students and its staff.
Research And Publication
OUT has created and will maintain a conducive environment to undertake relevant quality research and publications. It also publishes scholarly findings as part of its mandate to generate, preserve and disseminate knowledge in its own, local and international media and journals as well as electronic repositories.
Consultancy And Community Service
The consultancy and community services are integrated within the OUT core functions. In addition, the University participates in various community programmes, activities and services as part of its corporate social responsibility.